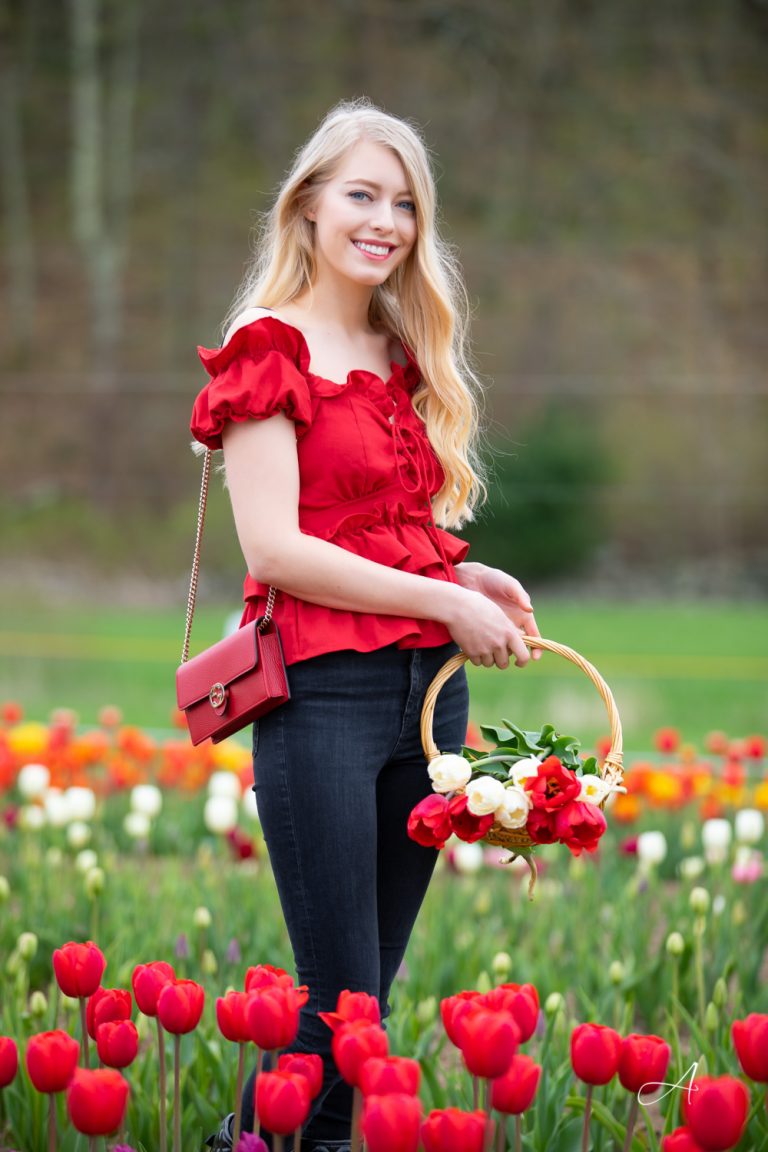 The Wicked Tulips Farm is one of the only large tulip farms in New England. While doing my research it seemed like the only one worth visiting. But this also makes it one of the most popular and busy. This experience isn't one that you can just decide you want to visit one weekend. It's best to plan your visit ahead. You may only purchase tickets online on their website. They sell out very quickly, especially for the weekend dates. We got very lucky to buy some last minute early bird tickets that were added to their website the day before. This year (2019) the tickets included 10 tulips with an adult ticket. So we got to take 20 tulips home. You can definitely buy as many more as you like. You will most likely need to drive there and it was about 1 hour away from Boston. The parking is also included in your ticket but their lots are very muddy and they try to put hay down to prevent cars from getting stuck. The actual farm is quite large but there are also very many visitors. We got there a little after noon on a Saturday and the line wasn't too bad to get in. The tulips are organized into two sections, a small show garden and the rest is U-pick. They have lots of varieties and colors for you to choose from. When you're done picking you can wrap them up to take them home.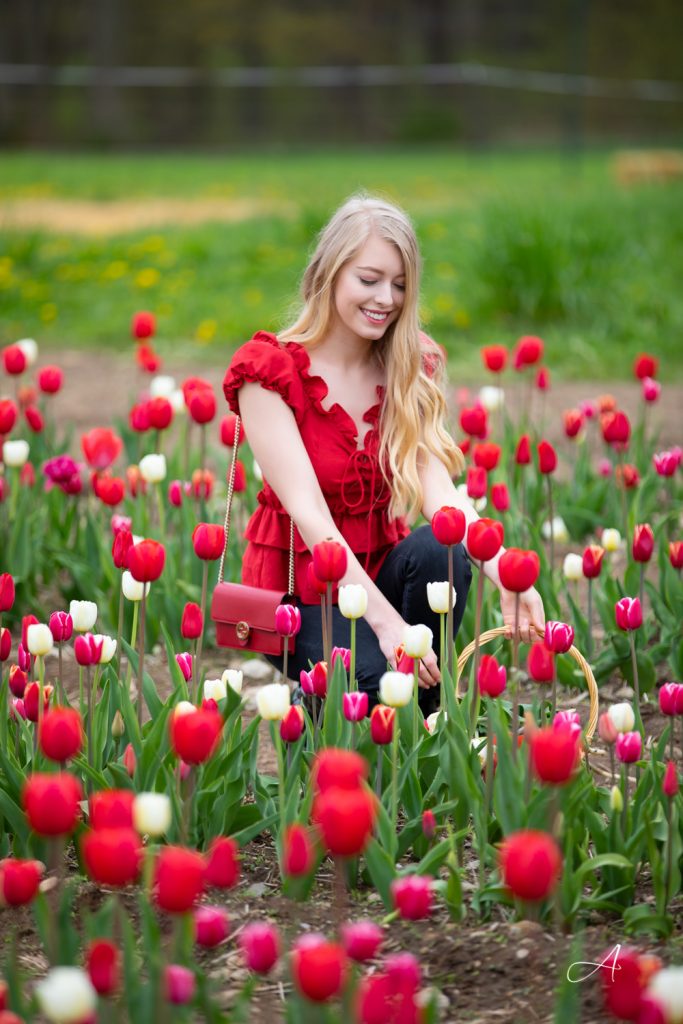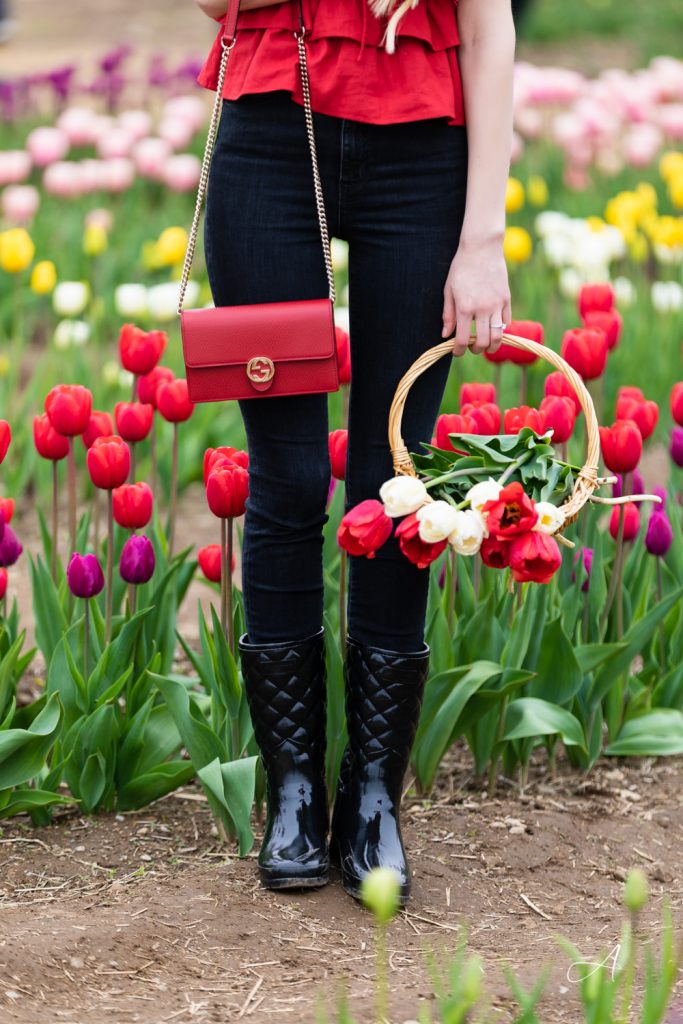 If you are coming here to take photos, as it seemed everyone else was (including me) you will need to have a lot of patience and take your time to get good photos. The biggest challenges were not having people in your backgrounds while trying to stay in the best patches of tulips. The results are so worth it! It would be very difficult with children but if you are able to move around a lot to avoid people and have patience then you can still get amazing photos. Just have reasonable expectations before coming. Be sure to dress accordingly when visiting Wicked Tulips Farm. They are open rain or shine. It wasn't raining when we went but the ground was still muddy so I would highly recommend wearing some mud proof shoes like rain boots. In the photos that I was wearing my sandals, I put those on only for the photos and had boots nearby. You will also get a little muddy from picking the tulips so wet wipes would come in handy as they don't have full bathrooms, only portable ones.
I would recommend vising this beautiful tulip farm if you live on the East Coast. It is smaller than the Skagit Valley Tulip Festival I've been to in the past but still worth and visit and you are able to pick the tulips to take home.