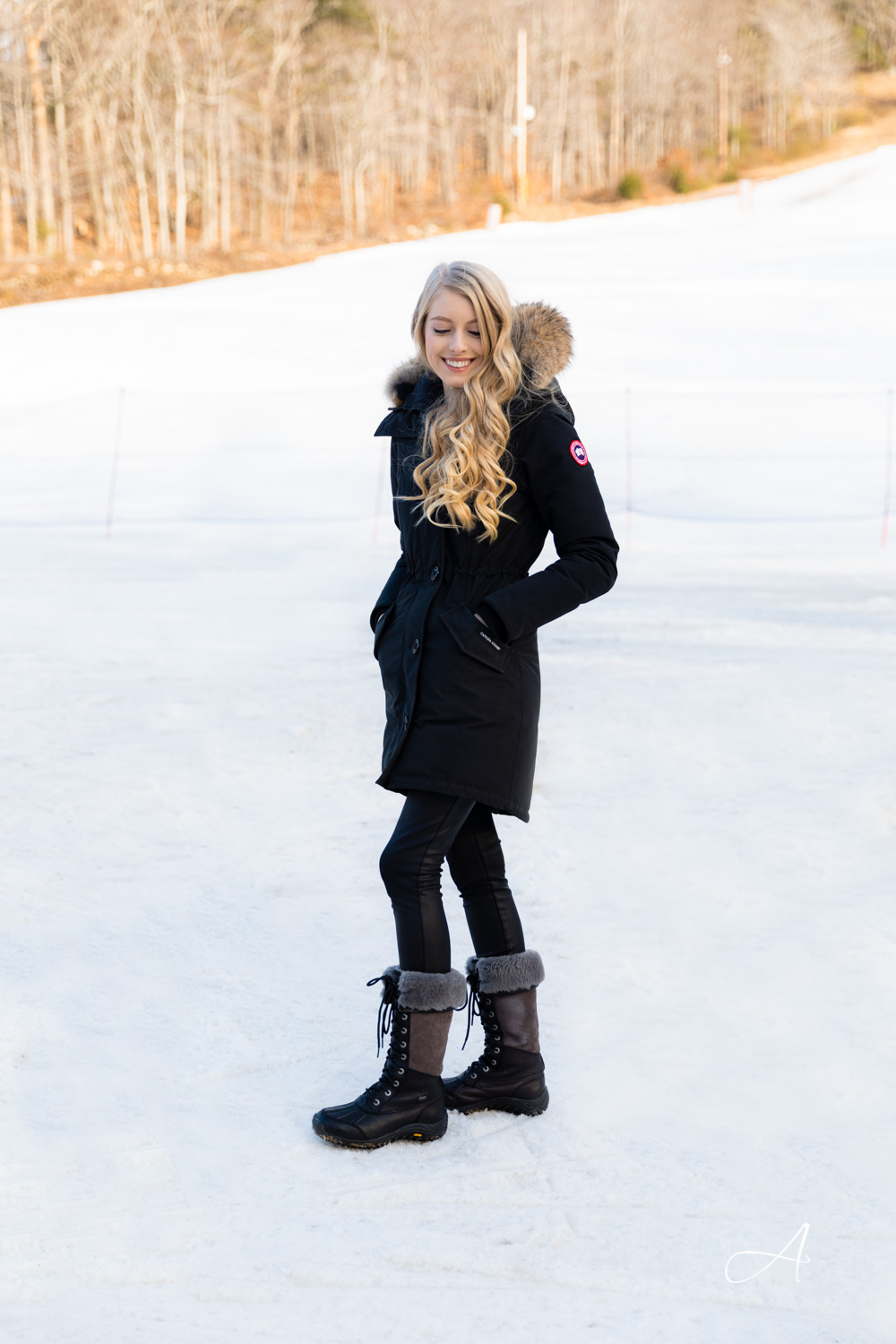 If you live somewhere that actually gets cold in the winter, then you probably know you need a good winter coat to wear during those months. Until I moved to Boston, I didn't really know what a real winter is! With the negative temperatures, chilling winds, and frequent snow, I began looking for something to keep me warm and that would last throughout the years. I noticed that quite a few people were mentioning the brand Canda Goose and there were several styles available at my local Nordstrom. Since my old coat was starting to show lots of wear, I decided to splurge and invest in a new coat for myself. I couldn't find many thorough reviews when I was looking at this exact style so I'm making my Canada Goose Rossclair Parka Review.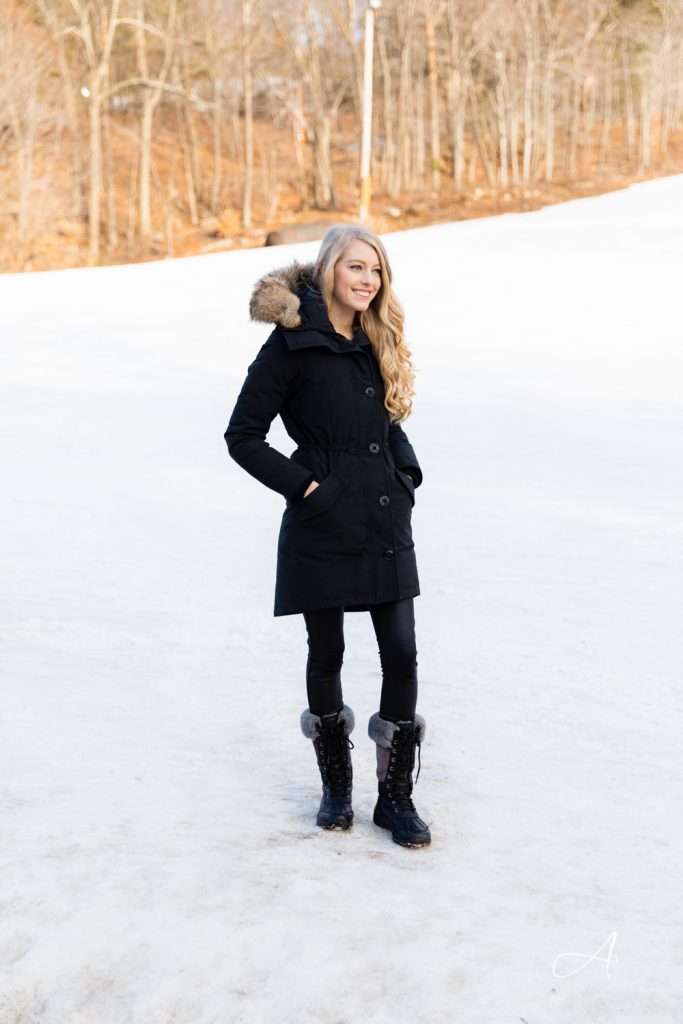 To start off, this coat has exceeded my expectations and I am very happy with it! However, when I first bought it, people made it seem like it was the warmest coat in the world. I quickly realized that the coat alone will not keep you warm. You still need to layer and wear a warm sweater, gloves, warm pants, and warm shoes or boots. Notice how I didn't say a hat. One of my favorite parts of this coat is the hood. It is down filled and thick and plush as the rest of the coat. I almost always wear the hood to block wind and keep my ears warm. It does make it a little hard to hear if you're talking with someone while wearing the hood. Supposedly the genuine coyote fur trim is supposed to prevent some of the wind from coming in the front as well. Whenever there is strong windchill, the only places that feel cold, are the ones that aren't covered by the coat. The longer back makes a big difference.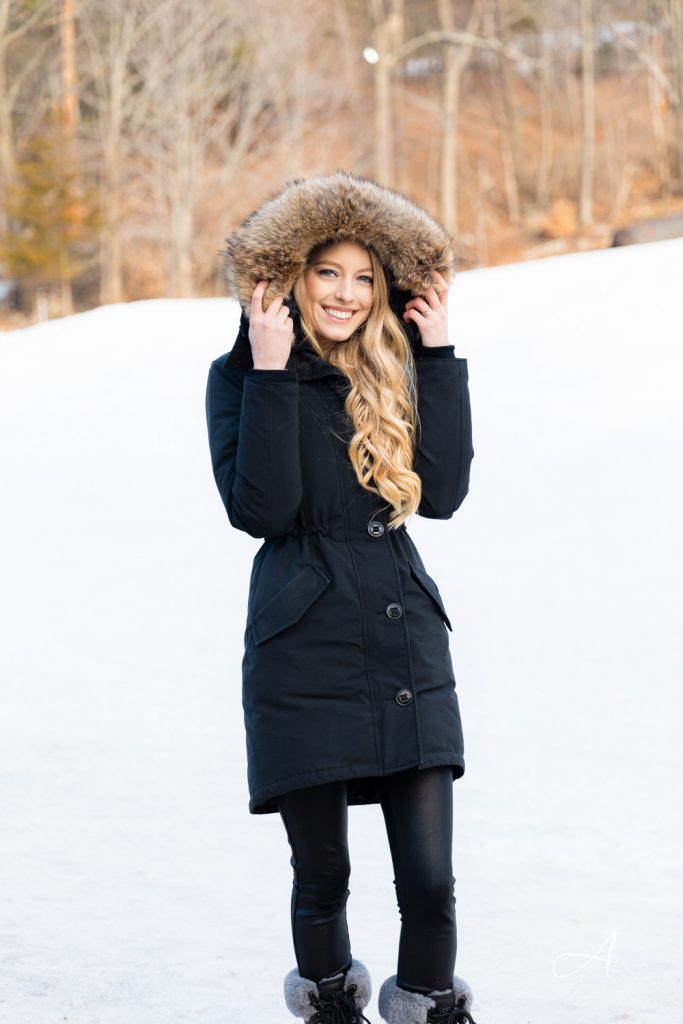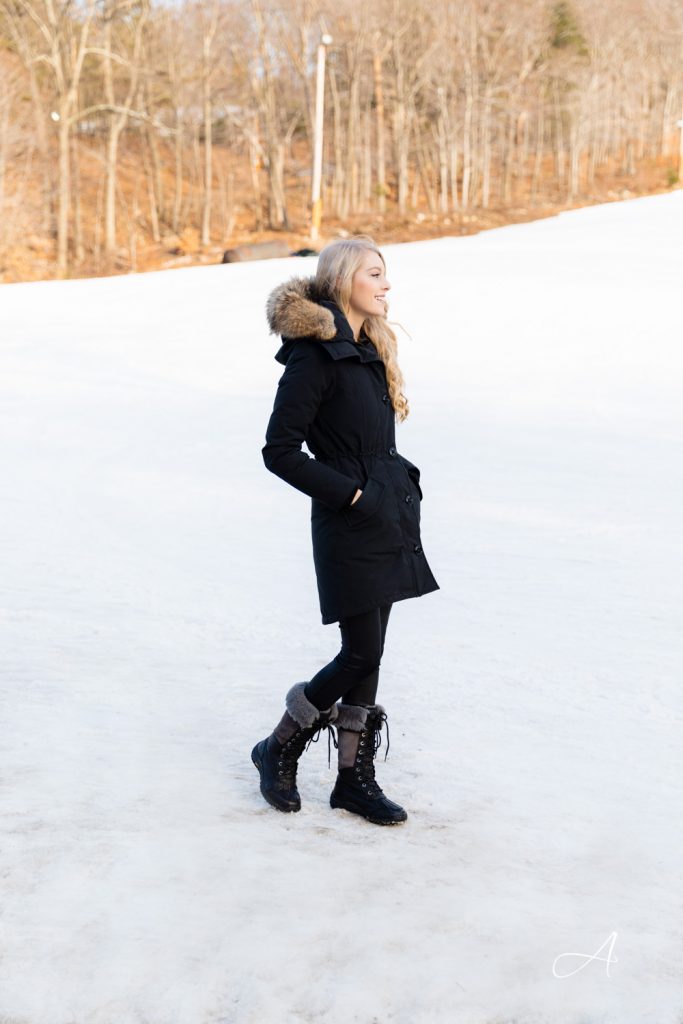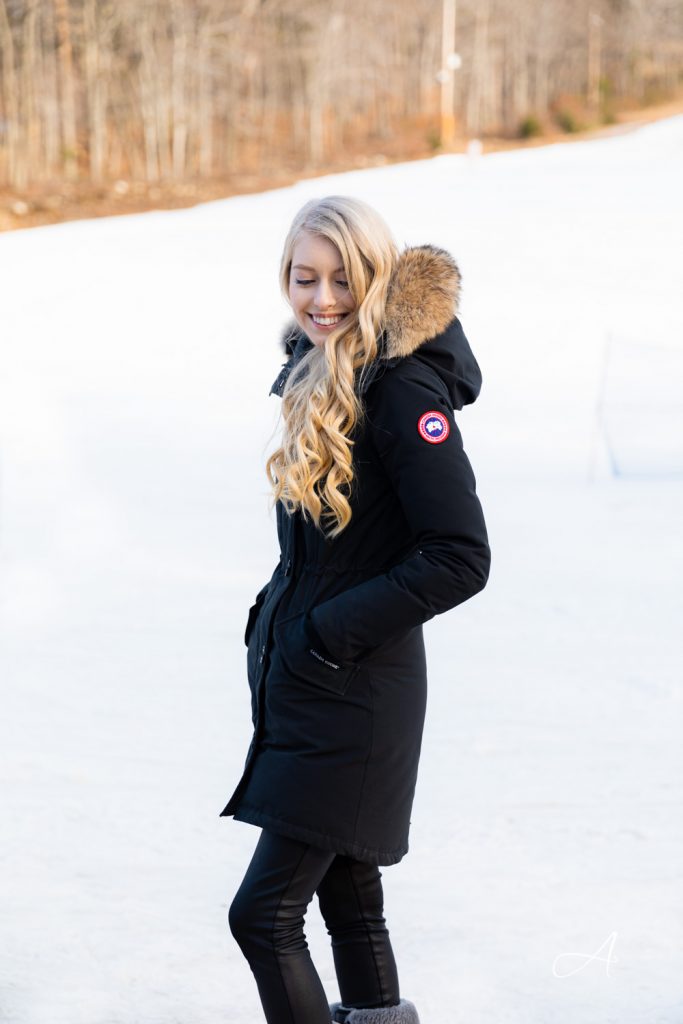 The Canada Goose Rossclair Parka Features:
-Six Pockets, double front pockets and two inner pockets (one zip and one slip mesh pocket). Front pockets are fleece lined.
-Adjustable Waist
-Zipper and button front closure
-Adjustable hood depth
-Removable genuine coyote fur trim
-625 Fill Power White Duck Down Fill
-Zipper extender in the back (makes the bottom wider)
-Backpack straps inside
Sizing
I had a difficult time deciding between xxs and xs and none of the stores in my area had both in stock in the exact style so I had to order both online to try and then kept the one that fit better. They both fit however, it's important to try it on with a thick sweater underneath and then see which one is more comfortable. After doing this I chose to go with the xs and I'm very happy with my choice. Keep in mind that different styles fit differently. This style is considered to be slim fit. A common question people wonder is if all fur hoods on Canada Goose are the same color. The answer is no. The fur is a genuine so there will be variations depending on the animal it came from. There will also be variations in fur thickness. This so something to be aware of when purchasing a coat from them.  If you have any additional questions about the Canada Goose Rossclair Parka, feel free to comment and I'd be happy to help.

Pros
Windproof and Waterproof
Adjustable Waist and Hood
Warm, Plush Hood
Lifetime Warranty
Backpack Straps for Hands-Free Carrying. I use this all the time!
Fur has a wire inside to keep its shape
No velcro. This is a huge pro for me since velcro can snag delicate sweaters and scarves and it tends to wear out quickly.
Cons
I wish the bottom was adjustable so I could tighten it and further reduce air coming in.
Cost
Starts to show wear from frequent wearing such as color fading at the seems and the zipper paint has chipped off
Avoid wearing fur in the rain