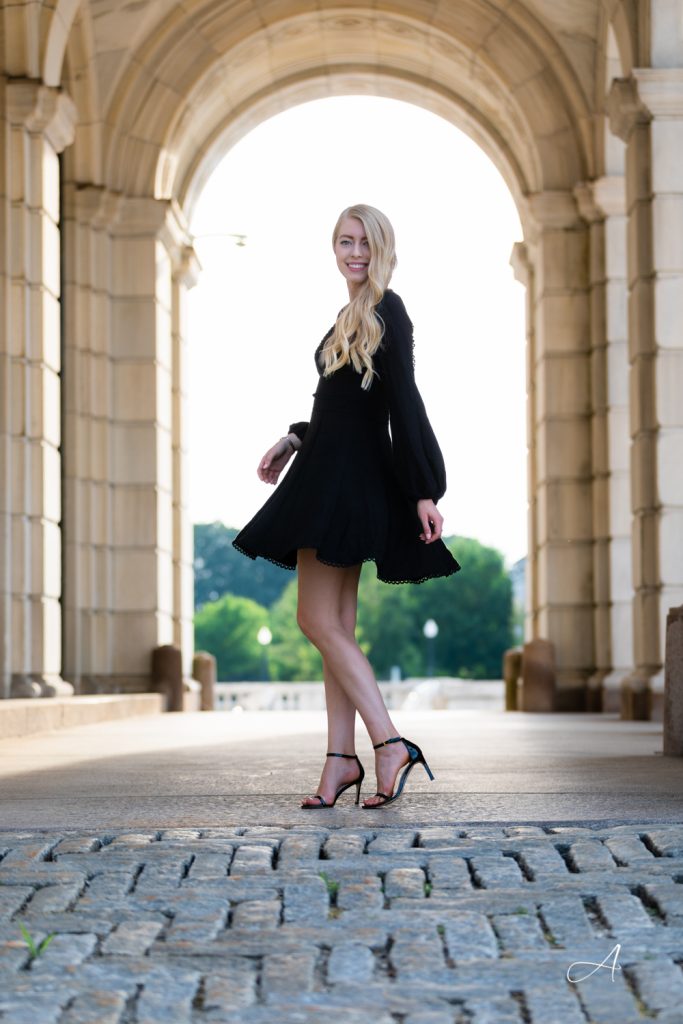 When we think of summer, most of us think of sunshine, heat, and floral prints. We rarely think of the color black. We seem to have reserved it for all the other seasons. And I must say, it doesn't help that black is associated with heat absorption. But I am here to tell you that you can wear black in summer and still be completely comfortable. Keep reading for my personal tips on wearing black in the summer.
Today, I will share tips that I use to achieve this in my looks. In fact, just recently  I sported black from head to toe and boy did I love the look. First of all, let me talk about my dress. This long-sleeved stunner is really something.
While its plunging neckline and shortness give it a modern chic vibe, its cute bishop sleeves give it a modest vintage undertone. In many ways, it pays homage to the peasant dresses of the '60s and '70s.
What I  really love though is that this dress offers protection from the sun on my arms while still allowing for good aeration. Although I do appreciate that its flowy style is not restrictive in this heat, I would be lying if I didn't acknowledge that a huge part of its allure originates from its cinched waist.
Truth be told, this small detail does wonders for my silhouette, creating a feminine vibe. To finish off the look, I went with open sandals and a Chanel medium classic bag, just the touch of elegance that I needed.
Ultimately, if there were two tips I would give someone looking for the best way to wear black in summer, it would be to always choose light fabrics and to opt for non-restrictive clothing. This dress is a linen blend and is not too tight.  
This is definitely not the time to debut your black leather catsuit. You may look hot in it, but you will definitely break a sweat! Next time you're thinking about wearing black in the summer, remember these tips to keep you cool and comfortable.
Interested in more outfits like this one? Check out my feminine style outfits HERE.