Valentino has forever been revered for its couture aesthetics inspired by rich Roman culture and heritage. We have seen the dreamy gowns, the studded slingbacks, the hottest handbags. And now the fashion house also has its own beauty line. 
After joining hands with L'Oréal Paris and working on the formula for three years, Valentino Beauty finally launched. Dipped in the signature crimson lacquered packaging, the products not only look luxe but also work amazing on all skin tones. Because if there's one message that the creative director of the fashion house, Pierpaolo Piccioli has focused on with this line, it's inclusivity. 
Today, I'll talk about two of Valentino's life-changing beauty products — Valentino Eye2Cheek and Rosso Valentino Refillable Lipstick. And can I just say how OBSESSED I am with both of them? If they look pretty in the pictures, just wait until you have them in your hands. The exquisite packaging will make you feel like a diva, a Victorian princess getting ready for the next ball. You might even feel the urge to be extra careful while using them. I mean I guard these products like a precious little treasure. But do they work like magic too? Absolutely, yes, they do.
Valentino Eye2Cheek is a beautiful multi-purpose buttery, creamy powder that can be used as a blush and an eye shadow. Thanks to its sheer finish, it works perfectly as both. If you want an intense blush, you can simply layer and build it up to your desired mood. It comes with a mirror and a cute tiny fluffy brush to make it all happen. Don't worry about the shades because the variety is good. From pinks to corals and oranges to plums, Valentino Eye2Cheek has 12 different shades. Want the perfect rosy cheeks that last for the whole day? A few swipes of the Valentino Eye2Cheek and you're good to go.
The second product that I have been raving about to all my friends is the Rosso Valentino Refillable Lipstick. I would have bought it anyway but the fact that it's refillable is what really sealed the deal for me. Once you're out, you can refill the outer tube with the same color or any other color you're curious about for almost half of the price. How awesome is that? The Rosso Valentino Refillable Lipstick has two luxurious finishes — a rich, creamy satin and a non-drying, soft matte. Both are equally gorgeous. It's available in 50 shades suitable for all skin tones. It's also highly pigmented so one stroke is all you need.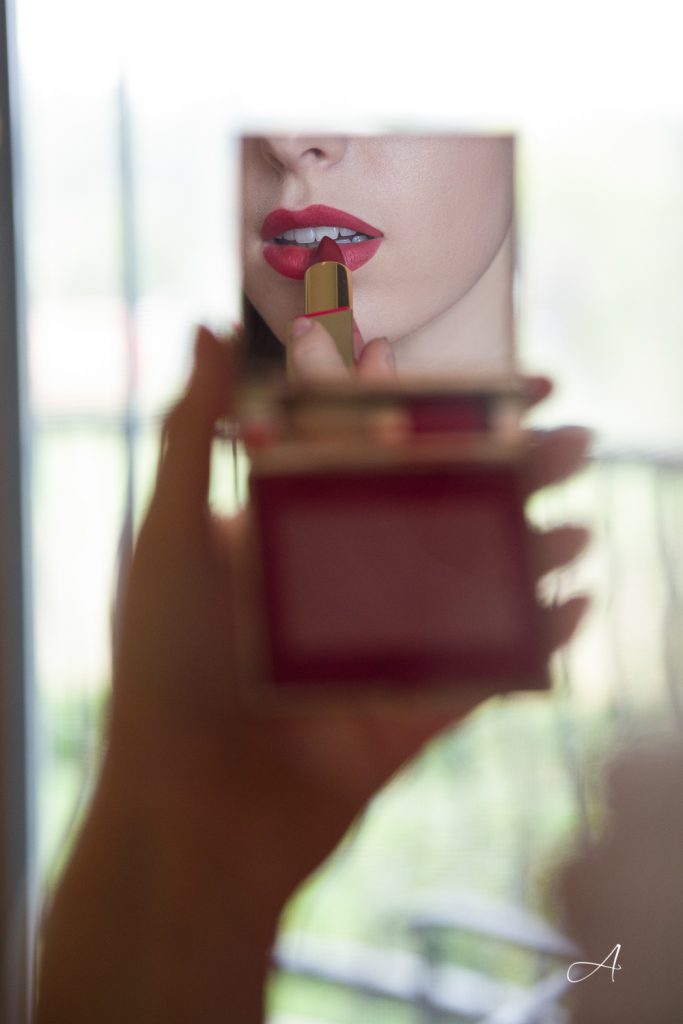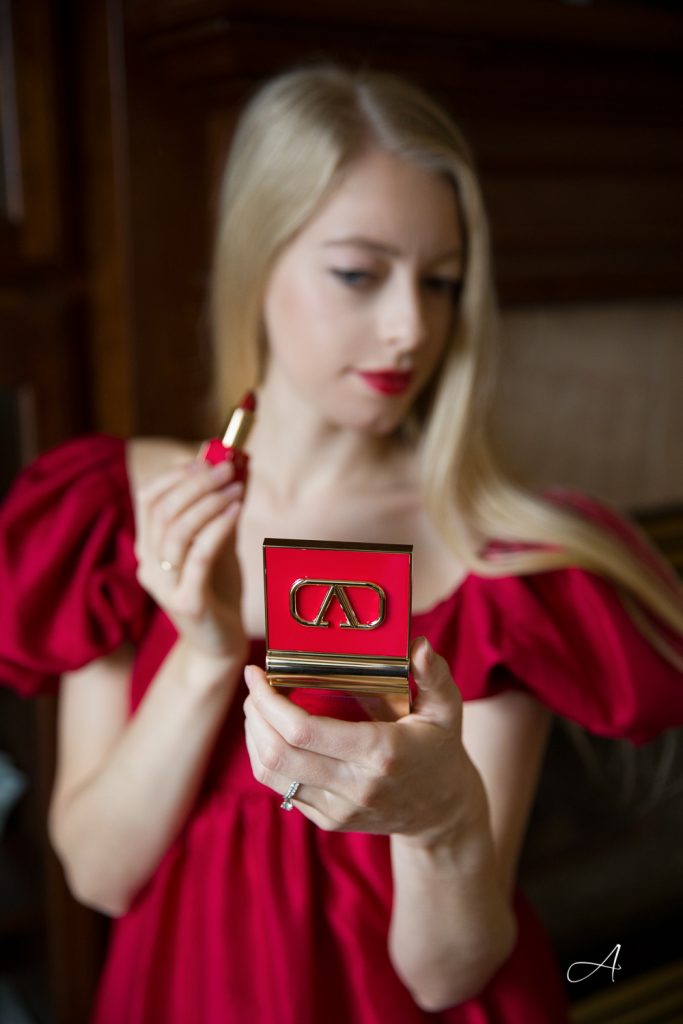 These are definitely two of my prettiest possessions. I can't wait to try more of Valentino Beauty's products and share the experience with you guys. Have you tried any? Tell me how you liked them in the comments below.