If you're thinking to visit Costa Rica, be ready for an adventure! There's so much to see and explore that it would be almost be a waste to just stay at the hotel the entire time. If you're looking for just a relaxing trip instead then you can still visit Costa Rica but I would suggest to look for hotels close to the airport and possibly considering an all-inclusive option. I chose to divide our trip among two different parts of Costa Rica to experience different areas. First we stayed in La Fortuna, by the volcano, and then we drove to Nosara, by the beach.
Fly in to San Jose Airport
Drive to La Fortuna
Stay in La Fortuna for two days
Drive to Nosara
Stay in Nosara for two Days
Drive to Liberia Airport
Fly out ot Liberia Airport
After landing in San Jose airport and going through customs (this took so long!) we got our rental car and began our drive to La Fortuna. It's about 2.5 hours away. What we quickly realized about driving in Costa Rica is that you need a reliable car. The rental car was ok but definitely not the best maintained. Even though the city is not that far away it takes a while to get there because the roads are very twisty and there are lots of steep hills going up and down so you have to maintain a low speed. Also there are very many stray dogs around the roads, be careful! It was finally nice to arrive at our hotel, The Royal Corin. The hotel here was excellent, I can't think of anything bad to say. We had the most beautiful view of the volcano (see picture above) from our balcony. Our room was very clean and there was a delicious breakfast buffet included. Also we had free parking for our rental car and there was lots of places nearby to explore. My favorite part about this hotel though was the hot springs! They have pools filled with water that flows from the volcano and they are so warm, like 104 degrees. It's so relaxing and you want to relax in the pool all day. They also have about 5 small jacuzzi that your can use too and a natural steam room, however the steam room was not warm.
The hotel has two restaurants, and two bars, one is a swim up! There's lots of surrounding restaurants as well if you want to try different places. While in La Fortuna we did an ATV tour through Power Wheels Adventures. This was super fun and we went though a farm and saw lots of wildlife, then we went to La Fortuna waterfall and finished with lunch. Our second day, we visited Mistico Arenal Hanging Bridges Park. This was another beautiful walk through the jungle and you can even spot some monkeys, toucan and sloth if you're lucky. Its best to wear closed toe shoes here but I didn't know, oops. The climate in La Fortuna was different than Nosara as it was warm but more overcast and often times there was clouds covering the volcano but thankfully it cleared up one day. Also it did rain a few times but generally it was not very humid there.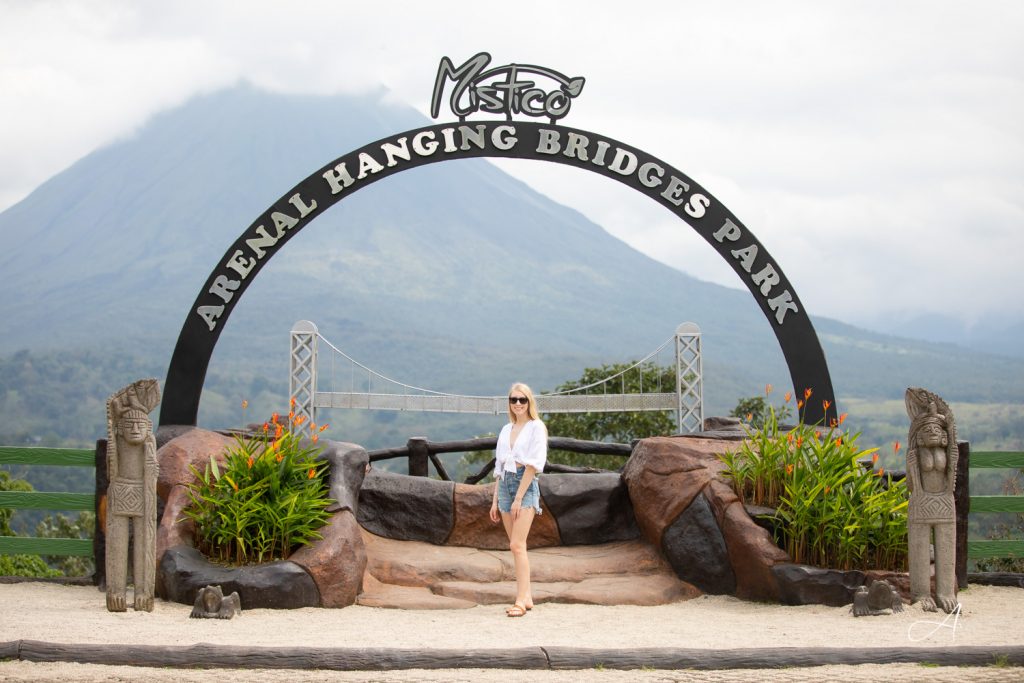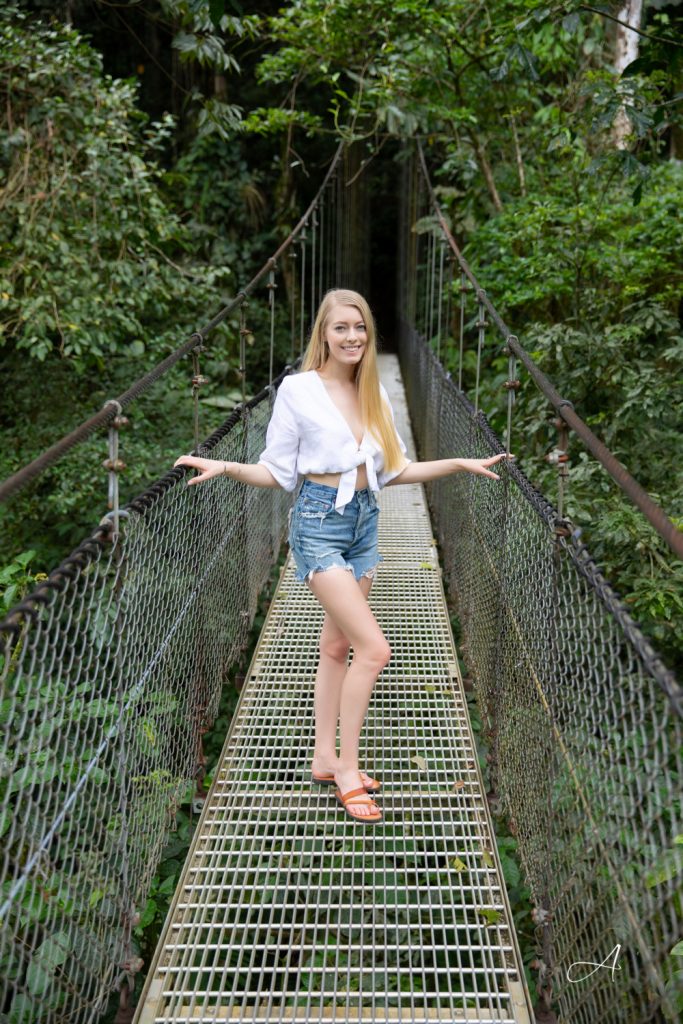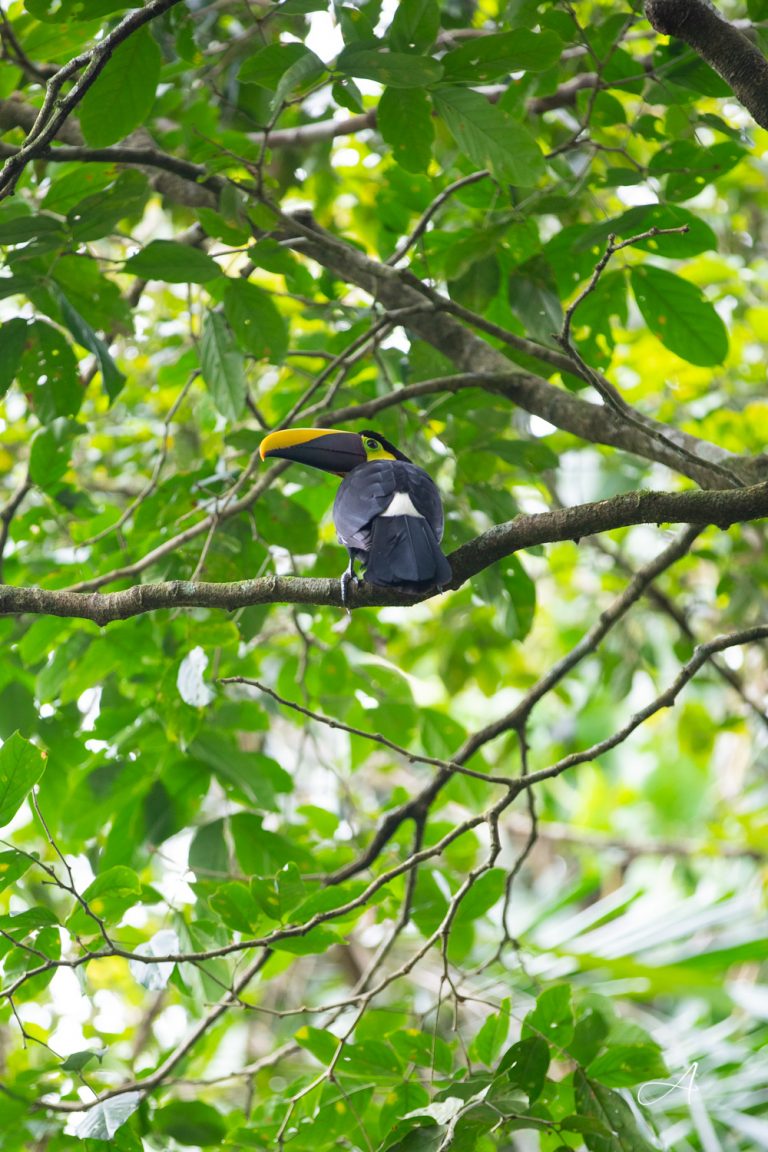 After our stay in La Fortuna, we started our 4.5 hour drive down to Nosara. The drive didn't seem so long but wow I am warning you now the roads are bad! Half the time we were driving on an unpaved dirt/grave road. This is why I'm telling you, get a good car! However I still saw it as an adventure. You can make some stops along the way but we were trying to get there quickly. Nosara is a very small ocean town and we stayed at the Hotel Boutique Lagarta Lodge. As soon as I arrived here I was amazed at how beautiful it is! It's situated in a protected nature reserve and has an epic view of the ocean and jungle. Every night there is the best sunset. Our room was very impressive, the private balcony had a hammock and the view looked out into the jungle and we could see animals climbing on the trees right outside. The climate in Nosara was much more humid and felt hotter. We made good use of the air conditioning there. Our hotel has one restaurant and breakfast is free. The food was good but same as american prices, dinner is about $20-$30 per person however it's a bit difficult to go anywhere else for dinner because its far and you have to drive down the bad road. Instead I would suggest trying other places for lunch. A very convient feature of the hotel is that they offer a beach shutter. They go to both Playa Pelada and Playa Guiones. We went to both but I prefer Guiones. Playa Pelada has a very cool rock section on the beach with sea animals inside and we ate at Le Luna while here. I liked it but the ocean was a bit  rocky even in the swimming areas. For our second day in Nosara we decided to get an ATV rental so we could explore the town a bit better and have a little more flexibility with going to the beach instead of using the shuttle. Playa Guiones beach was one of the highlights of the entire trip. There we got boogie board rentals and swam in the ocean half of the day. We got fresh coconuts from a vendor nearby. At this beach you can walk to several nearby shops and the swimming area is not rocky at all and so warm for swimming. We did get quite burned even though we used sunscreen so make to to use a high SPF and reapply frequently. The hotel pool was also a very beautiful and relaxing place to swim. They use natural minerals instead of chlorine to keep the water clean and the water was decently warm but not like the hot springs. On the last night we used the tripod to get a picture of us together.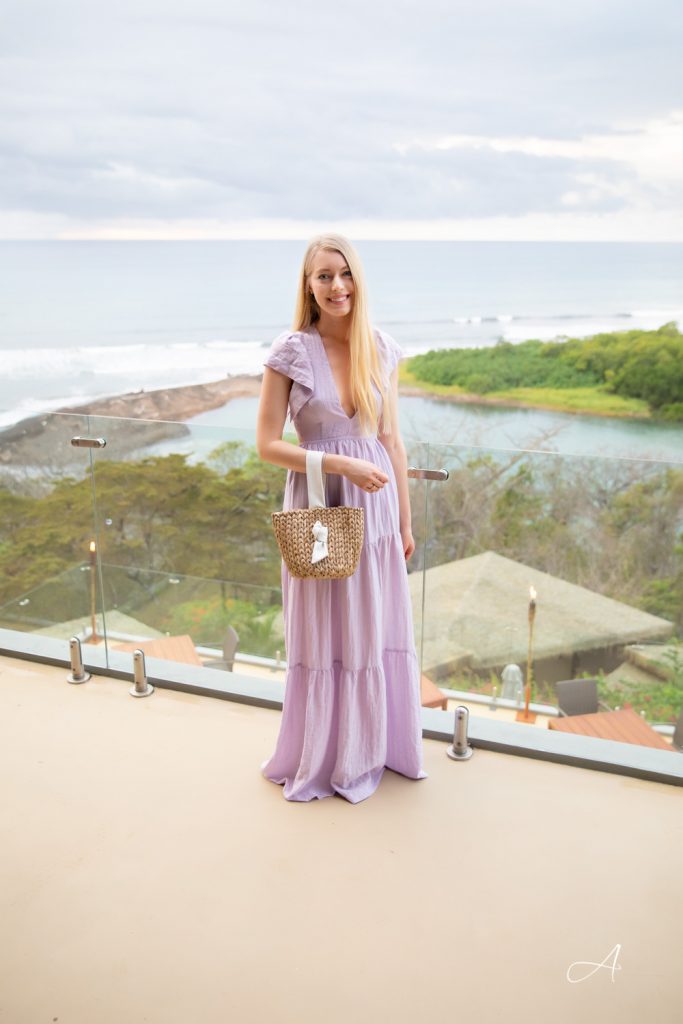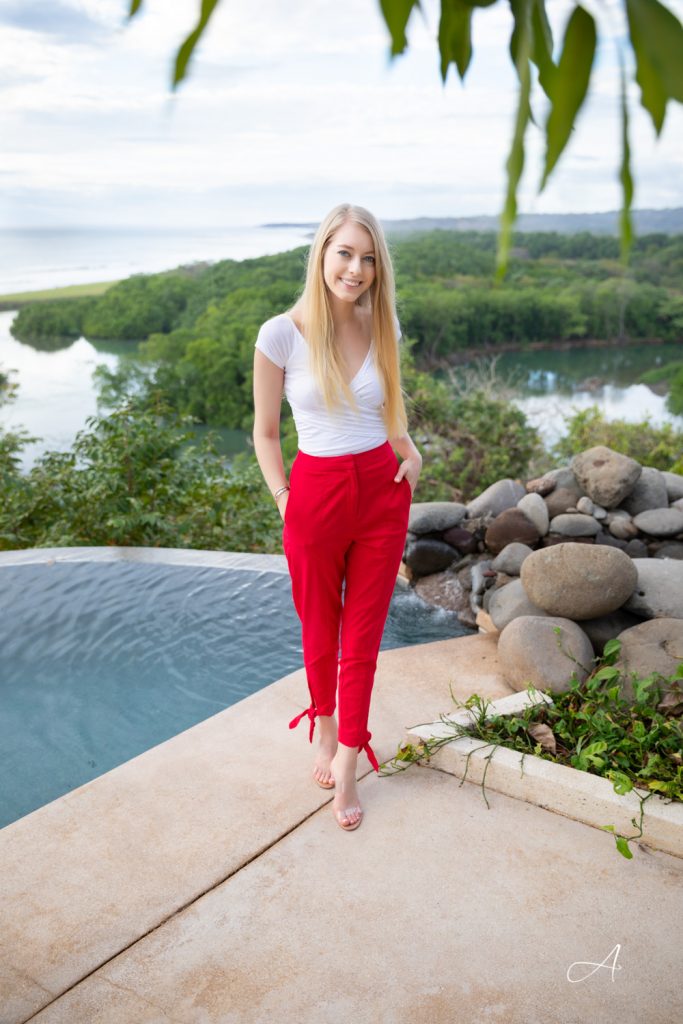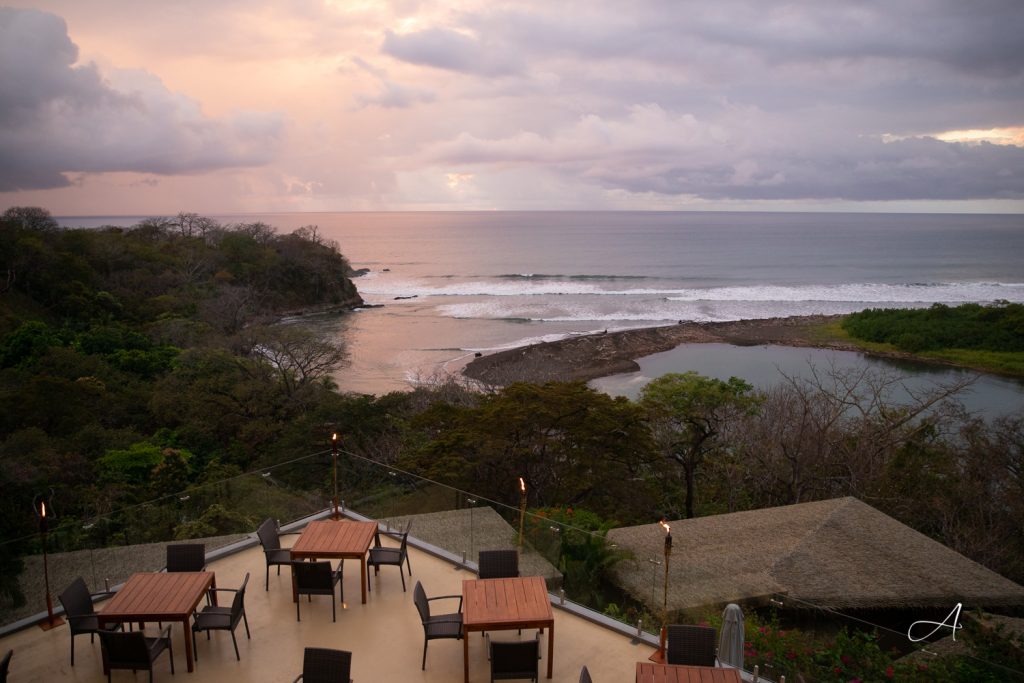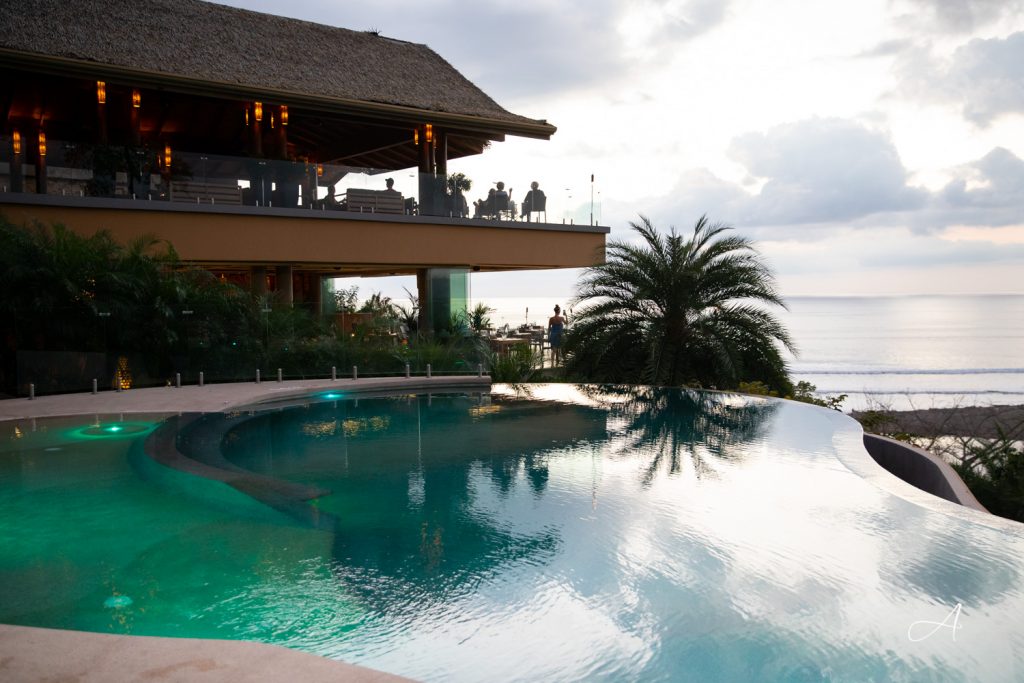 If you plan to drive, get an SUV or a car that does well on off roads.
Use Bug Spray, especially at night
Plan all the places you want to visit ahead of time. 
I recommend ATV rental even if you have a car, in Nosara because it will be easier to get around. The front desk at the hotel was able to arrange it for us.
Don't take a bunch of stuff to the beach and bring a waterproof phone holder that you can swim with because it's not safe to leave your stuff unattended. I used this.
Use a tripod with your phone or camera to take pictures with the people you're traveling with.