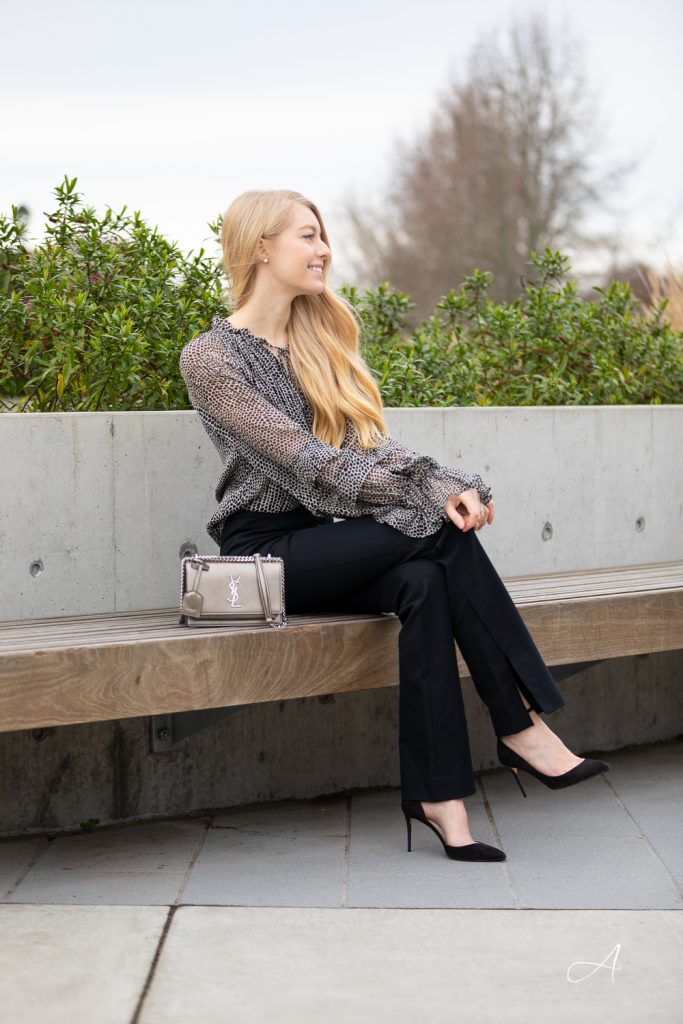 No wardrobe is really complete without an animal print or two. If you feel like yours has started to feel too bland and boring, it's probably your cue to add some sassy animal prints to it. No matter the season, leopard, tiger, snakeskin, zebra, tortoiseshell, and even cow prints have stayed in vogue for as long as I can remember. If you ask me, it's my go-to print when I want to jazz things up. My latest obsession is this animal print blouse that's going to see me throughout the season.
Now that the weather is slowly moving towards the warmer side, floral prints will be everywhere. I also love to line up my closet with solids and floral prints in the summers. But amidst the sea of delicate florals, some bold and beautiful animal prints sure is a refreshing sight. They are effortlessly sexy and easily elevate the basics. They are instant attention-grabbers and add an exciting dash of glamor to your look. I got this animal print blouse for all these very reasons and dare I say it did not disappoint. 
Thanks to its sophisticated crocodile print, it's moved up to my statement tops. The print is a head-turner and provides a perfect contrast with black pants. Since the material is sheer, you might have to wear a cotton cami underneath. But it still stays breezy and breathable. The long sleeves with ruffle detailing are my favorite. The statement top has a relaxed fit so you can tuck it in your skirt or pants without feeling restricted. If I'm being honest, it made me feel snazzier and more stylish than the rest of my summer outfits.
I paired my animal print blouse with black split hem pants. The pants turned it into a dressier outfit which is perfect for a workday or a date night. You may also pair it with a skirt or leather or denim pants. Besides, this is not the only animal print out there. Leopard and tiger prints look as gorgeous. The more animal prints you explore, the more freedom and versatility you will have with the pants. 
My look was complete with Saint Laurent's Sunset medium leather shoulder bag. The bag may look small but the accordion sides enable it to hold all your essentials. The light grey color also went perfectly with my statement top. Most of the bags that I go for are textured and patterned. But the smooth, clean-cut and structured silhouette of this versatile piece is beautifully highlighted against the bold animal print. Lastly, I slipped into black sling-back pumps to finish off the look. The pumps really put together the whole outfit.
I'm excited to play with more animal prints this season and can't wait to bring more powerful looks to you. Tell me in the comments below which animal print do you like the most?